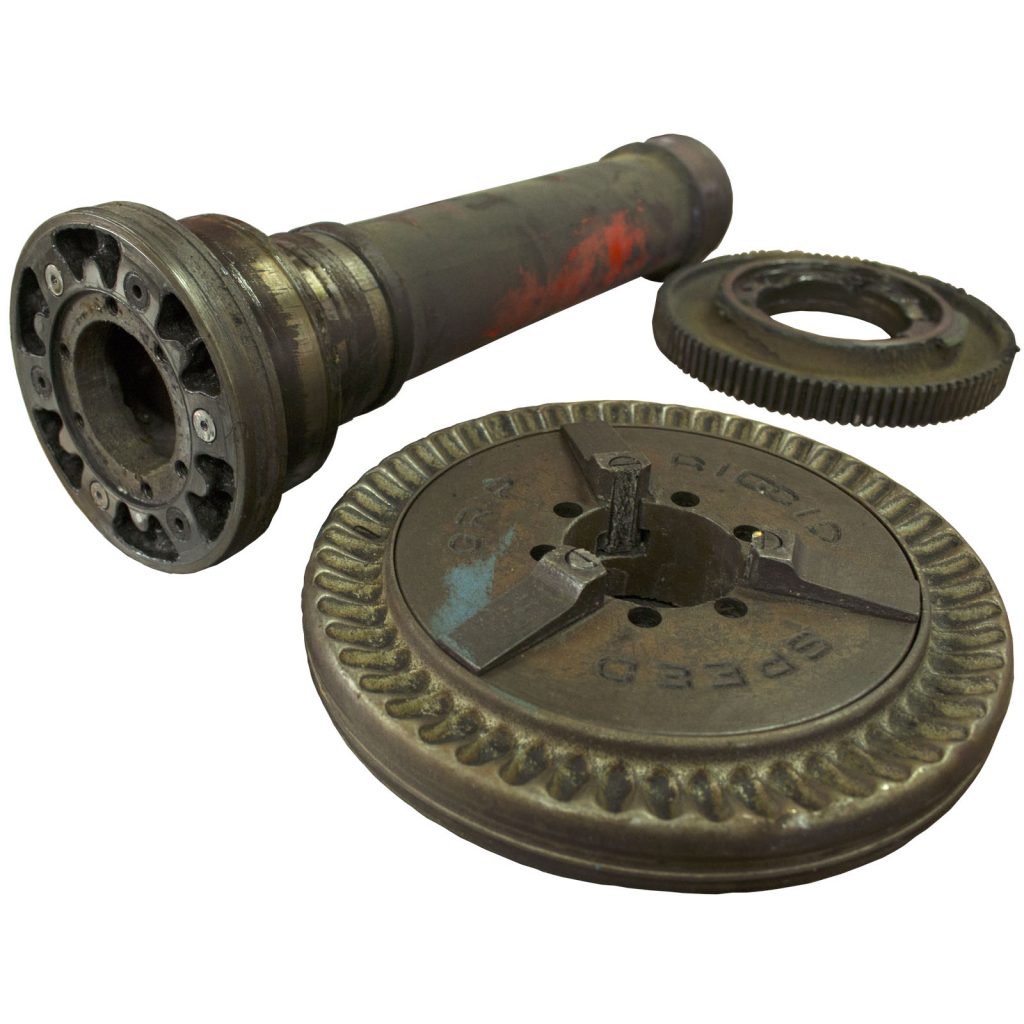 Steel Dragon Tools has over a decade worth of experience refurbishing used pipe threading machines. Steel Dragon Tools will buy used RIDGID® pipe threading machines in almost any condition. These machines are processed, repaired, and sent back to the market good as new. Refurbished pipe threading machines from Steel Dragon Tools are guaranteed to work like new and cost far less than a brand-new pipe threading machine.
This post is the second part of a three-part series. Click here for part one.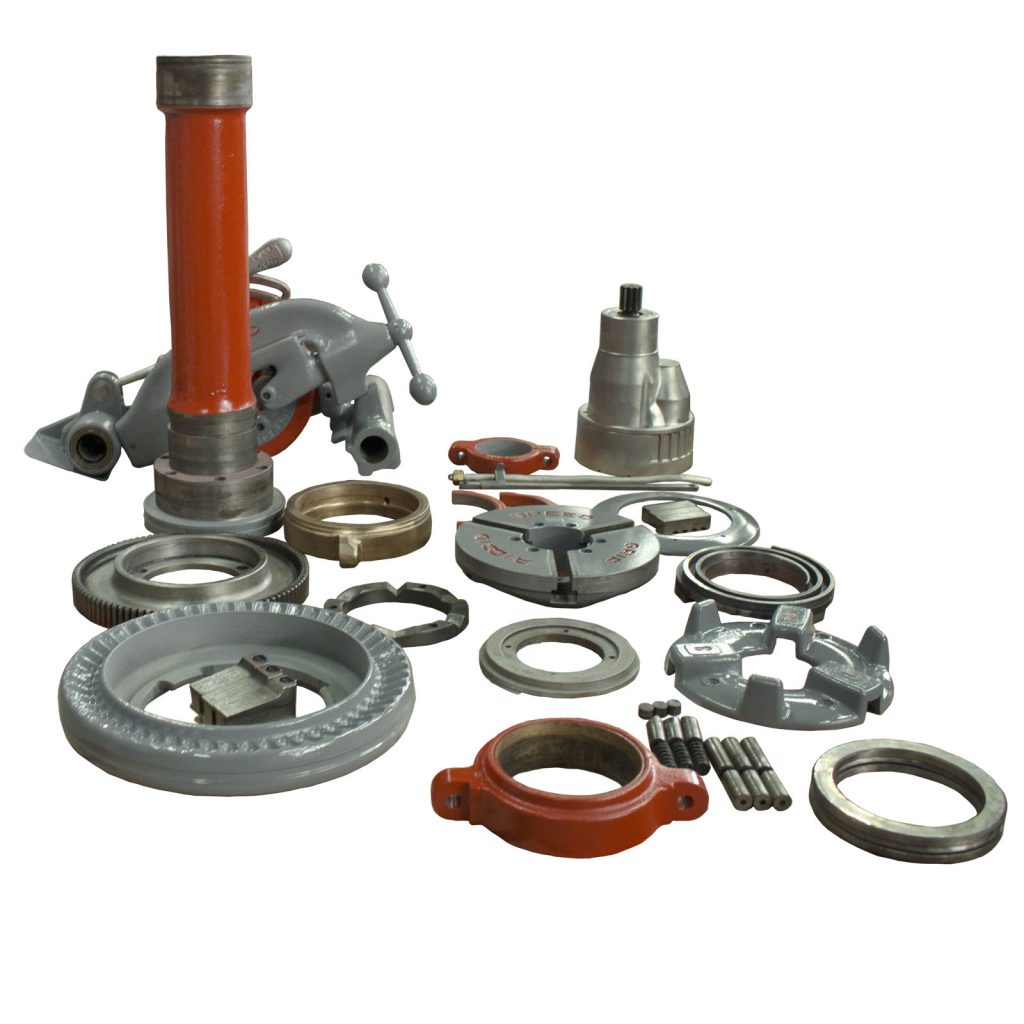 The second part of the process starts with a thorough cleaning. All parts of the machine are degreased and then inspected to check for integrity. The parts are then sent to be sandblasted. Sand blasting removes old paint and rust in preparation for paint. After sand blasting, the pieces are sent to the paint room. All parts are repainted to match the original machine using a durable, high-quality, rust-resistant enamel.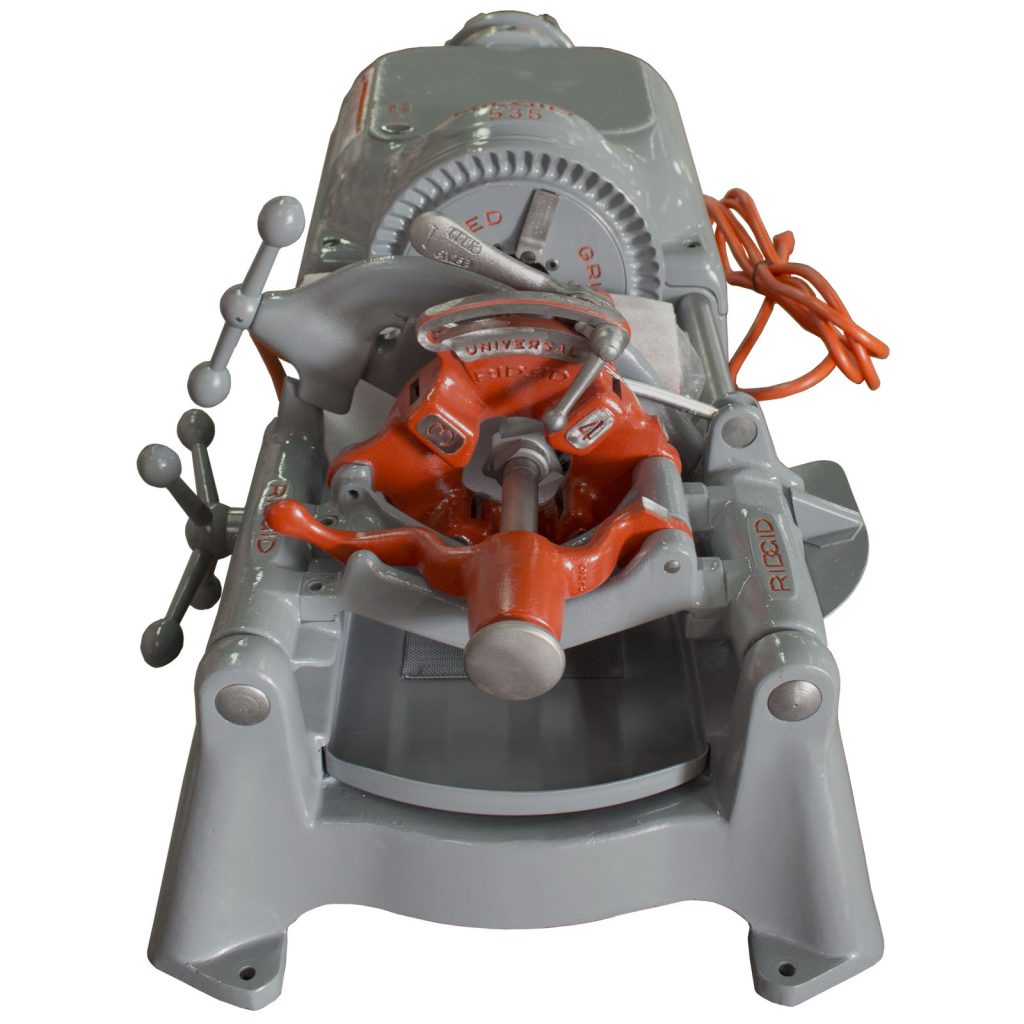 Once the paint has dried, the machine is ready to be reassembled. New parts, including motor field, brushes, and armatures, as well as gears, bearings, and power cord are installed in the machine.
After the machine has been reassembled it is tested by a technician to ensure the machine will operate in like-new condition. Once the testing has been completed, the machine is boxed and ready to ship.
Steel Dragon Tools offers different packages with all the refurbished pipe threading machines. These packages include extra dies or die heads, high-quality pipe threading oil, pipe stands, and other accessories. Steel Dragon Tools also offers packages with new die heads and dies manufactured by Steel Dragon Tools.
For more information about Steel Dragon Tools please call contact Customer Service at 734-224-7112 or by e-mail here.
RIDGID® marks are trademarks of RIDGID, Inc and are used only for product identification purposes.