Steel Dragon Tools has over twenty years of manufacturing experience in producing high-quality, low-cost tools and machines for a variety of professional applications. Steel Dragon Tools specializes in pipe threading machines and reconditioning used pipe threading machines. Steel Dragon Tools has large line of pipe threading machines ranging from hand-held manual threaders all the way up to top-of-the-line powered pipe threaders. Pipe threaders and accessories are sold separately or as complete packages. Pipe threading kits from Steel Dragon Tools come with everything needed to start threading pipe straight out of the box. Along with a full line of pipe threading machines, Steel Dragon Tools also offers a broad range of professional machinery for drain cleaning, roll grooving, wire stripping, core drilling, drain cameras, pipe chain vises, magnetic lifters, electric hoists, and more.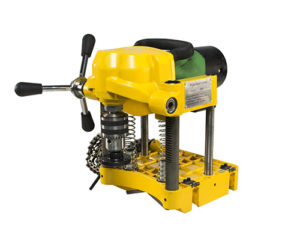 Steel Dragon Tools manufacturers replacement parts and accessories that will fit most industry standard pipe threading machines. Steel Dragon Tools replacement parts and accessories will keep your pipe threading machines running like new for years to come. Steel Dragon Tools also buys and sells refurbished pipe threading machines. All Steel Dragon Tools reconditioned pipe threading machines have been disassembled, cleaned, painted, and reassembled to meet the original manufacturer specifications. All Steel Dragon Tools reconditioned machines come with a one-year warranty against manufacturer defect. For more information on selling a used pipe threading machine or buying a reconditioned unit, please contact a Steel Dragon Tools customer service representative at 734-224-7112 or by e-mail at customerservice@steeldragontools.com.
State-of-the-art pipe inspection cameras and heavy-duty drain cleaners from Steel Dragon Tools will power through even the toughest plumbing jobs. Hand-held and sectional drain cleaning machines are available as well as all necessary attachments and replacement parts, including cutters, augers, and cables. Pipe inspection camera from Steel Dragon Tools incorporate the latest technologies including LCD flat screens and recording capabilities. Pipe inspection camera systems are available with transmitters and cable counters.
Steel Dragon Tools offers several different sizes of wire stripping machines, including manual crank powered, bench-top drill powered, or fully automatic machines.  Replacement parts, motors, and cutting wheels for these wire stripping machines are also available. The Steel Dragon Tools WRA 40 is fully automatic, manufactured in the United States, and will strip wire from as small as telephone wire all the wa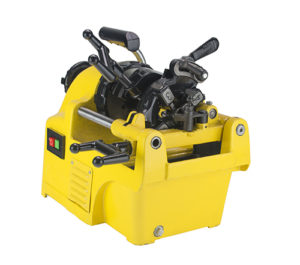 Magnetic lifters and wire hoist from Steel Dragon Tools will help make lifting and carrying heavy objects easy. Steel Dragon Tools offers a variety of electric hoists and magnetic tools. Magnetic tools from Steel Dragon Tools include hang-type magnets, lifting magnets, and magnetic sweepers.
Steel Dragon Tools offers a wide range of core drills, core drilling rigs, core drill bit, and part for core drills. Steel Dragon Tools core drills are available in several sizes and can be utilized for wet or dry drilling. Core drill bits from Steel Dragon Tools feature laser welding and tall segment heights for increased service life. These core drill bits can be used on re-enforced concrete, brick, block, asphalt, and more.
The lineup of Steel Dragon Tools is always expanding to meet the customers' needs. For more information on the items offered by Steel Dragon Tools, contact customer service or visit one of our authorized distributors.