Steel Dragon Tools has a large stock of replacement parts and accessories for many industry standard pipe threading machines. If your pipe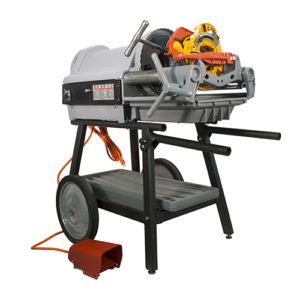 threading machine isn't running like new, call the Steel Dragon Tools technicians at Craig's Affordable Tools at 866-837-6524 to order replacement parts. If you don't want to fix the machine, Steel Dragon Tools buys used pipe threading machines. Call Steel Dragon Tools at 734-224-7112 for a price list.
Steel Dragon Tools is an industry leader in repairing and refurbishing old pipe threading machines. All Steel Dragon Tools reconditioned pipe threaders are disassembled, degreased, painted, and reassembled to original manufacturer specifications. All reconditioned machines come with a one-year warranty against manufacturer defects. Most reconditioned pipe threading machines come with an assortment of accessories.
Packages are available with everything needed to start threading pipe straight out of the box. Buyers can choose between packages with original manufacturer accessories or accessories from Steel Dragon Tools.