By Brett Lavoy – Shipping Manager at Craig's Affordable Tools
When asked about Steel Dragon Tools, we like to talk about the capabilities, quality, and low cost of this great line of products. New customers, however, often have three questions when considering purchasing Steel Dragon Tools. How soon will it arrive? How will this ship? How much extra is shipping and handling going to cost? The answers to these three questions highlight the advantages of purchasing Steel Dragon Tools from Craig's Affordable Tools.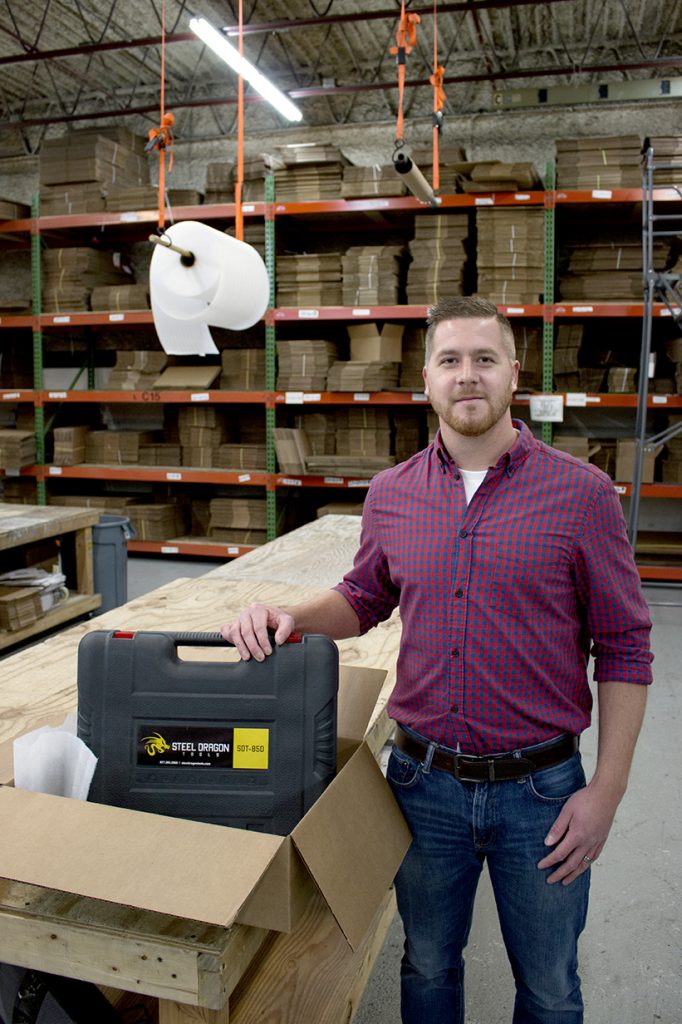 How soon will it arrive? Fast.
We understand the importance of getting the tools out as fast as possible. Steel Dragon Tools are readily available in our Southern Michigan warehouse as well as from Amazon Prime warehouses located throughout the country. Orders placed via Amazon Prime are guaranteed to arrive within two business days. Orders from the Craig's Affordable Tools website ship out from the Michigan warehouse the same day if the order is placed before 3:00 p.m. EST.
The shipping department at Craig's Affordable Tools works relentlessly to get all the orders packed and loaded before the last outbound truck leaves the dock. I have personally witnessed shipping clerks chase a truck down in the parking lot to get one last order out for the day. Sometimes, standard shipping just isn't enough, for those that need the tool the next day, or the next day early AM, we have options to get the tools out even quicker.
How will this ship? In heavy-duty, custom packaging.
Good tools are heavy and heavy packages have the highest chance of getting damaged during shipping. Packaging is a critical but often overlooked aspect when it comes to shipping. Even with fast shipping, it does the customer no good if the tool arrives in pieces. At Craig's Affordable Tools, we understand the importance of packaging Steel Dragon Tools in sturdy, high-quality boxes and crates. Over the years, we have built a close relationship with a local box company just south of us in Toledo, OH. This privately-owned and operated box company creates custom-sized and custom-rated boxes to fit the exact needs of Steel Dragon Tools.
How much will shipping and handling cost? Nothing.
Craig's Affordable Tools offers free standard shipping on all orders to the lower 48 states. We have shipping rates down to a science. All items are listed at the lowest possible price without requiring the customer to pay for shipping and handling. We have put great effort into negotiating aggressive ground and freight rates with the top shipping carriers in the country. For the customer that needs their order expedited, we pass on those great rates to get the tools shipped out in the quickest, most cost-effective manner possible.
To learn more or to purchase Steel Dragon Tools, please visit Craig's Affordable Tools.
Brett is the Shipping Manager at Craig's Affordable Tools the largest distributor of Steel Dragon Tools. He oversees all outbound shipments from the Michigan warehouse and has been shipping Steel Dragon Tools since 2006. Brett is an avid hockey player and car enthusiast.