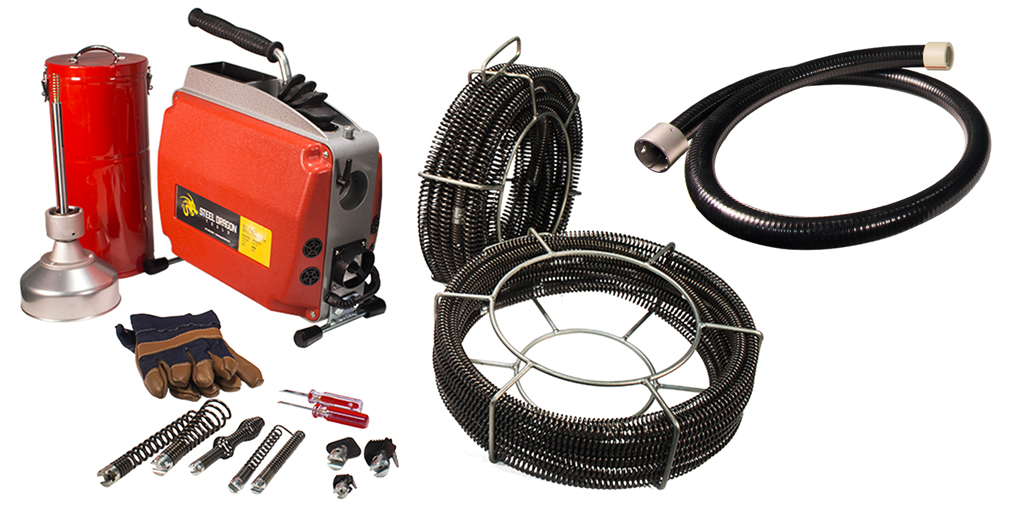 The Steel Dragon Tools K-60 Drain Cleaner is a versatile machine capable of cleaning drain lines from 3/4-inch up to 6-inches in diameter. The K-60 is an easy-to-use machine that will fit into the arsenal of a professional plumber or the tool kit of the avid DIYer.
The K-60 features a built-in GFI to protect machine when being used in a damp environment. The GFI will trip whenever the machine is unplugged to ensure the machine does not start when plugged and to safe guard against electrical shock should the machine be placed in a wet area.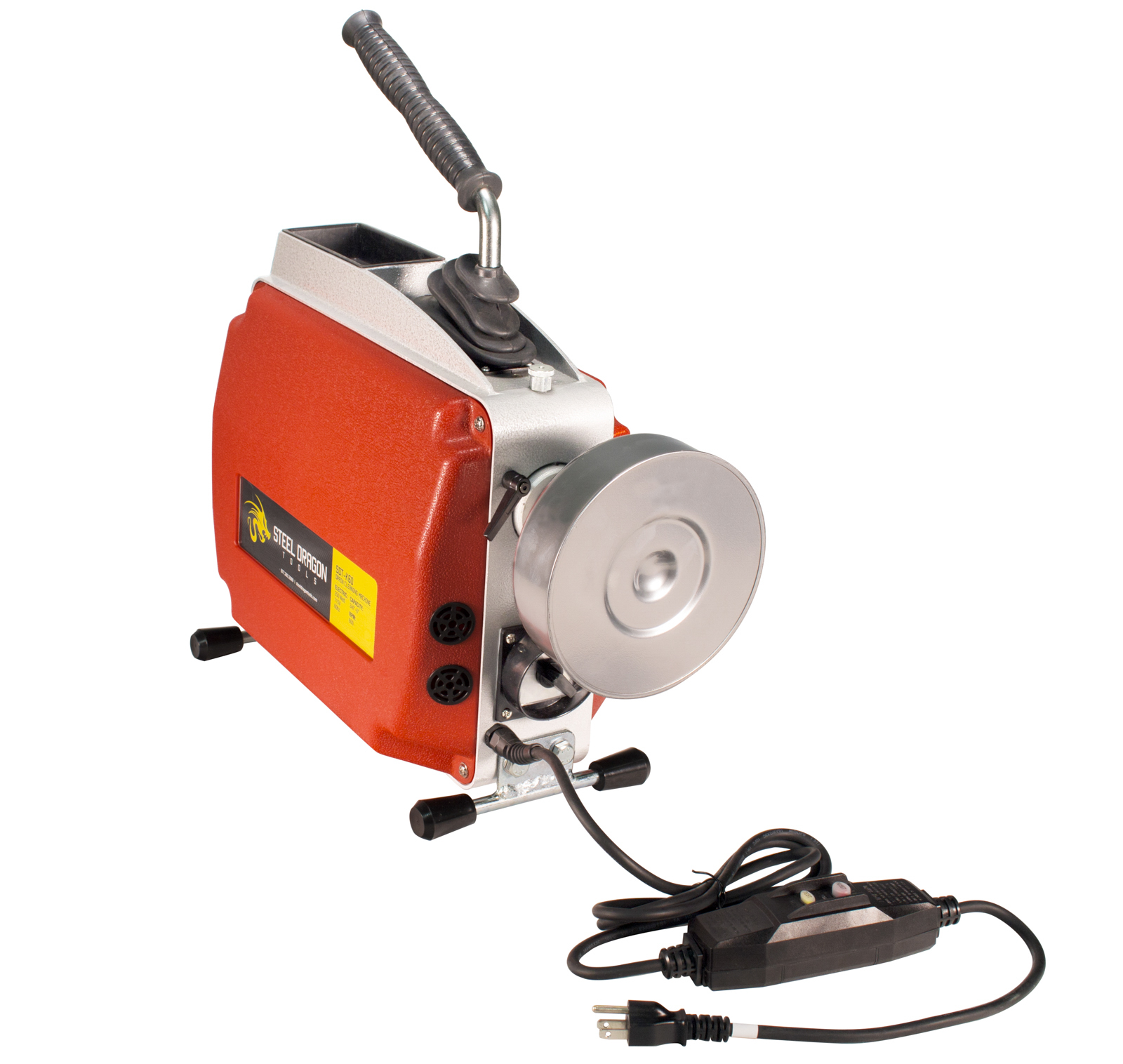 The Steel Dragon Tools K-60 will operate in forward and reverse. The operator must feed the cable into the machine manually. The K-60 cable drive is engaged with a large handle on top of the machine. The handle can be used manually or locked into the engaged position. Locking the machine into engaged position allows operator to step away from machine to hand feed the cable through the machine, attach extra lengths of cable, or untangle the cable if necessary.
The K-60 is easy to clean and maintain. Both sides are removable to reach internal areas that will occasionally need to be greased. The machine is powered by an electric 250-watt, 110-volt motor.
The Steel Dragon Tools K-60 comes with an assortment of attachments, extra cable, gloves, pin key, and rear hose guide. Cable and attachments connect using a spring locking pin system. Package includes 40 feet of C8 5/8-inch all-purpose wind cable, 45 feet of C10 7/8-inch all-purpose wind cable, and 35 ft. of C1 5/16-inch cable. The K-60 is compatible with RIDGID® 5/8-inch cable (C7, C8, and C9) and RIDGID® C1 5/16-inch cable. The Steel Dragon Tools K60 package also includes an assortment of seven augers and cutters that will make quick work of tree roots, grease, or hair. Carrying case for attachments, A17 drum, gloves and pin key are also included.
For more information on the Steel Dragon Tools K-60, please click here or call Customer Service 734-224-7112 or by e-mail here.
The Steel Dragon Tools K-60 is available for purchase from  Affordable Tool and Toolz Unlimited.
The product is designed and manufactured by STEEL DRAGON TOOLS®.
RIDGID® Marks are trademarks of RIDGID, Inc and are used for product identification purposes only.
STEEL DRAGON TOOLS® does warranty this item against manufacturer defects for one year.