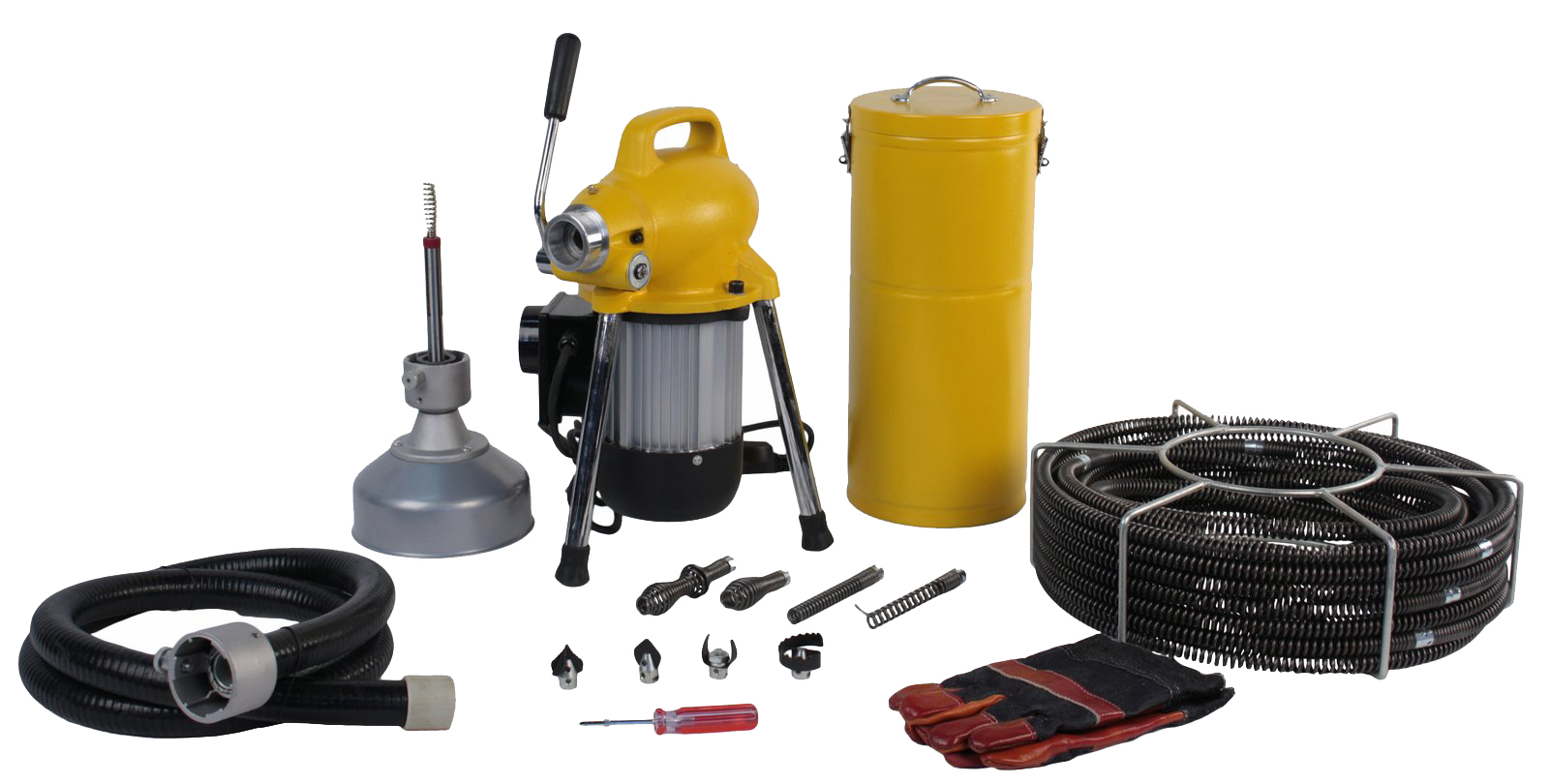 Steel Dragon Tools carries several different drain cleaning machines. The Steel Dragon Tools K-50 is the most popular model. The K-50 is a professional-grade sectional drain cleaning machine that is powerful enough to tackle almost any clog. Priced well below comparable machines, the Steel Dragon Tools K-50 is perfectly suited in the back of a plumber's truck or in the tool arsenal of the ambitious DIYer.
The K-50 will clean 3/4-inch to 4-inch pipe including those connected to sinks, showers, or floor drains. Each K-50 comes with the necessary tools and accessories to start cle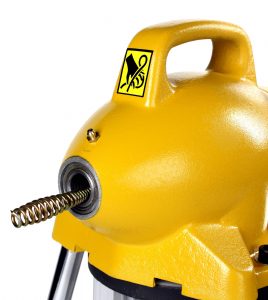 aning drains immediately. The package includes 130 ft. of all-purpose wind sectional C-8 cable with two A-10 cable carriers, as well as an A-17 adapter with bulb auger and 18 ft. of 5/16-inch cable.
An assortment of cutters and augers, including a spiral cutter, grease cutter, four-blade cutter, funnel auger, and straight auger, will power through tree roots, grease, household clogs, and more.
The Steel Dragon Tools K-50 is powered by a 1/6-horsepower motor and features a reverse function. The K-50 is compatible with industry-standard C-8 cables and related accessories.
To purchase the Steel Dragon Tools K-50 visit Craig's Affordable Tools or Toolz Unlimited.
For more information on the Steel Dragon Tools K-50 call 734-224-7112 or e-mail customerservice@steeldragontools.com.