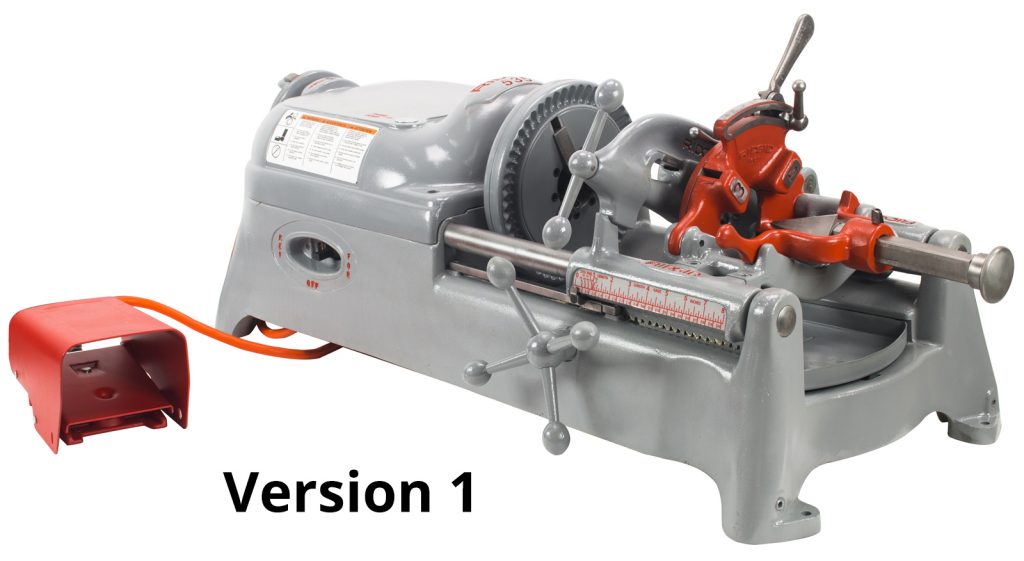 The Steel Dragon Tools Reconditioned RIDGID® 535 pipe threading machine will thread, ream, and cut 1/8-inch to 2-inch pipe. This machine will also thread 1/4-inch to 2-inch bolts.
Steel Dragon Tools is a leader in refurbishing used or broken pipe threading machines. Steel Dragon Tools knows that no matter how beaten a RIDGID® machine may look, there is always some life left in them. The 535 hasn't been the industry standard for 40-plus years based solely on looks alone. The 535 debuted in 1957 and has since gone through several design upgrades.
The 535 Version 1 pipe threading machine boasts the well-known, elongated design while the 535 Version 3 is a bit more compact with a stocky look. Both machines feature a powerful 1/2-horsepower, single phase motor capable of 36 RPM and both machines feature a foot pedal for hands-free operation.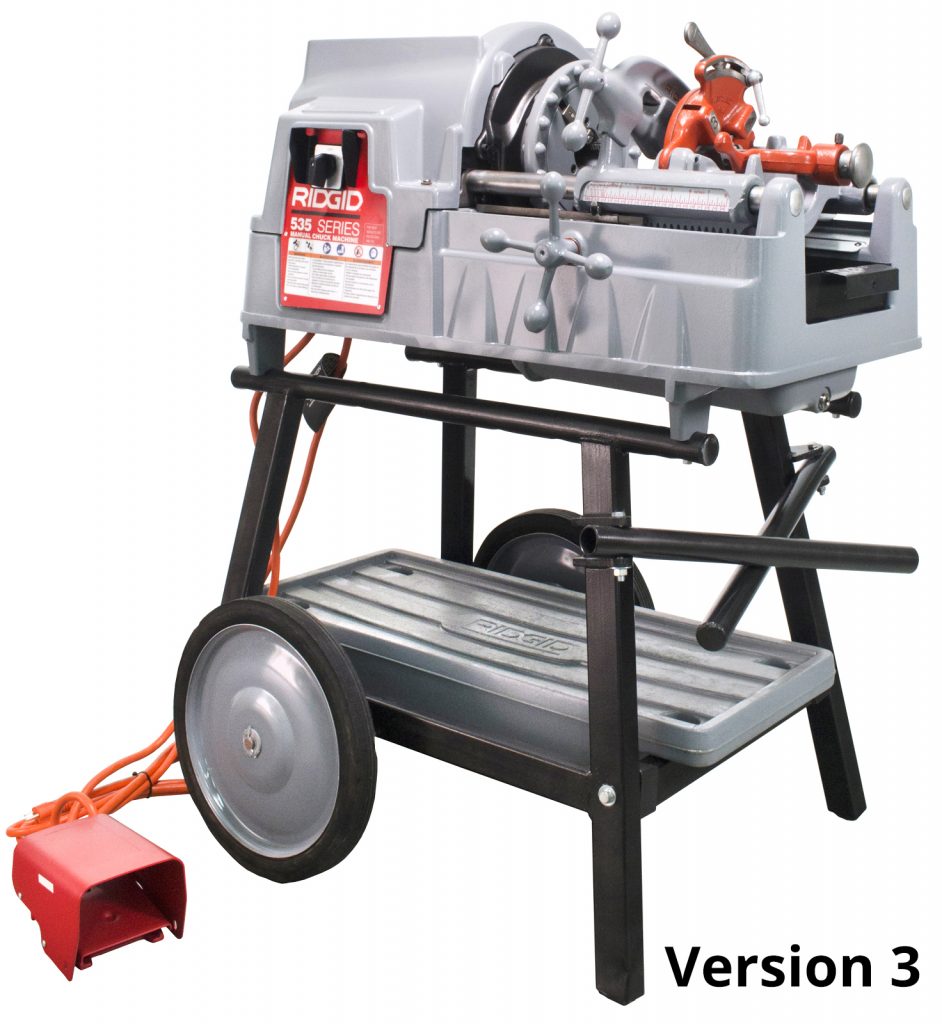 Steel Dragon Tools® Reconditioned RIDGID® 535 Pipe Threaders have been cleaned, repaired, and prepared for professional use. Each Steel Dragon Tools® Reconditioned RIDGID® machine is disassembled, degreased, cleaned, painted, and reassembled and tested to exceed customer expectations. All Steel Dragon Tools® Reconditioned RIDGID® machines run like new and feature a one (1) year warranty against manufacturer defects.
Packages are available with either the Version 1 or Version 3 design. All packages come with a new RIDGID® 811A die head and new RIDGID® alloy dies. The Version 1 machine is available with or without a compatible cart. Version 3 machine packages are available with an extra die head, extra dies, or a gallon of RIDGID® threading oil.
For more information on Steel Dragon Tools call 734-224-7112 or e-mail customerservice@steeldragontools.com.
Steel Dragon Tools products are available for purchase from Affordable Tool and Toolz Unlimited. Steel Dragon Tools products can also be purchased at major online retailers like Amazon, Sears, and Walmart.
Steel Dragon Tools is always looking for used or broken pipe threading machines and pipe threading accessories. Click here for the purchase list and prices.
We are not an authorized distributor of RIDGID® and/or Ridge products. RIDGID® Marks are trademarks of RIDGID, Inc and are used for product identification purposes only.
Tools repaired and reconditioned by Steel Dragon Tools voids original warranties and certifications from Ridge Tool.