7475H Two-Speed Hydraulic Hand Pump
SKU:

SDT-7475H

UPC:

817482024482
Dimensions:

10" x 30" x 9"

Weight:

38 lbs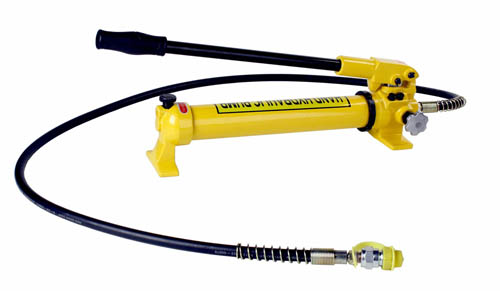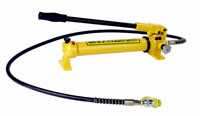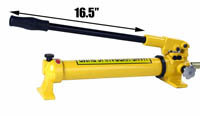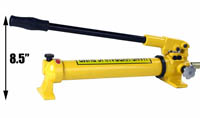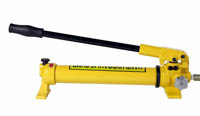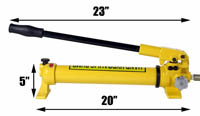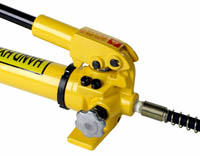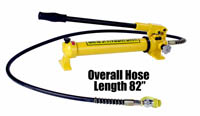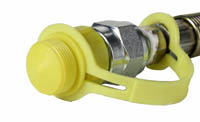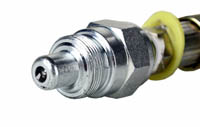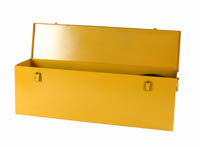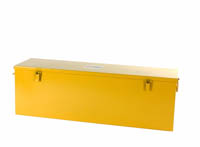 The Steel Dragon Tools 7475H is a remote, two-speed, hydraulic hand pump for use in cutting, crimping, or head punching applications. This pump uses a 3/8-inch NPT screw type hydraulic coupler. The 7475H has a maximum pressure output of 9,956 PSI and a 0.95-quart (900 cc) oil capacity. This compact and lightweight pump is easy to move. A low-profile and solid base provides excellent stability during operation. The 7475H comes equipped with a large retraction wheel.
Specifications:
Maximum Output Pressure: 9,956 PSI (686 BAR)
Oil capacity: 0.95 qt. (900 cc)
Hydraulics use premium hydraulic oil (SAE Grade 15, ISO Viscosity Grade 46)
First Stage Oil Volume: 284 PSI (0.79 cubic inch/stroke)
Second Stage Oil volume: 9,956 PSI (0.14 cubic inch/stroke)
3/8-inch NPT screw-type hydraulic coupler.
Fits Greenlee® 767 Bender, 777 Bender, 782 Bender, 880 Bender, 882 Bender, 884 Bender, 885 Bender with no adapter necessary.
Fits Greenlee® 750 Cable Cutter, 800 Cable Bender, 1731 C-Frame Punch Driver with 1/4-inch male x 3/8-inch female NPT adapter.
Fits Greenlee® SDK202GL Cable Cutter, RK06AT, RK06FT, RK1230, RK1240, RK1240K Crimping Head, RCCX, RK1550 with 3/8-inch female x 3/8-inch female NPT adapter.
Features metal retraction wheel.
Hose Length: 6-1/2 ft.
Overall Dimensions: 25 in. x 6 in. x 9 in.
Net Weight: 19.8 lbs. (9.0kg)
Includes extra seal kit and heavy-duty carrying case.
Steel Dragon Tools® offers a wide variety of professional-grade tools and high-quality replacement parts. Backed by years of manufacturing excellence and coupled with the latest technology, Steel Dragon Tools products provide incredible craftsmanship at an unbeatable value.