7991 Motor Brush Set
SKU:

SDT-606665

UPC:

817482024017
Dimensions:

1" x 10" x 7"

Weight:

0.13 lbs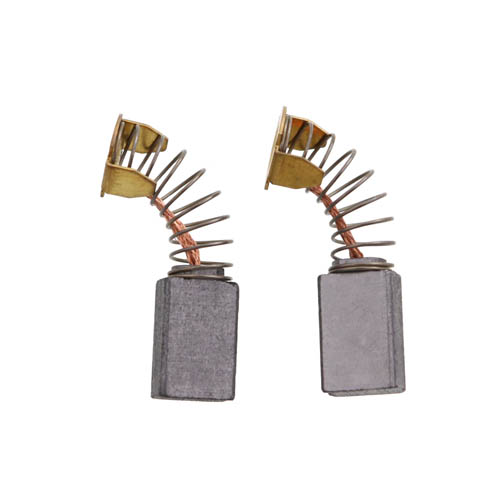 Replacement motor brush set will fit the Steel Dragon Tools® 7991 pipe threaders. Set of (2) two brushes.
It is important to check brushes often and replace when necessary. Worn brushes can damage other parts of the tool resulting in a costly repair. Check brushes for wear, damage, burrs, or chips. Worn brushes can cause the tool to turn off during operation. Worn brushes can cause sparks, smoke or a banging noise during operation. Slapping or shaking the tool to resume operation is another sign the brushes need to be replaced.
Specifications:
Replacement motor brush for Steel Dragon Tools® 7991 pipe threader.
Set of (2) two motor brushes.
Check motor brushes often for wear and damage.
Steel Dragon Tools® offers a wide variety of professional-grade tools and high-quality replacement parts. Backed by years of manufacturing excellence and coupled with the latest technology, Steel Dragon Tools products provide incredible craftsmanship at an unbeatable value.