8pc. C8 Drain Cable Cutter Kit 5/8″
SKU:

SDT-CTR-C8-8PC

UPC:

817482025892
Dimensions:

5" x 6" x 4"

Weight:

2 lbs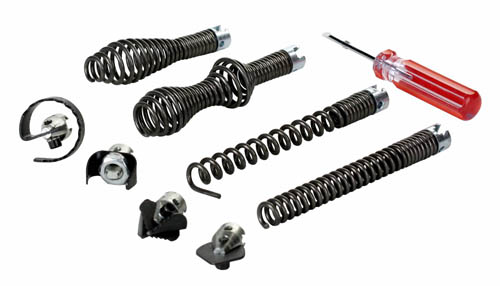 Steel Dragon Tools® Drain Cable Cutter Kit C8 5/8-inch, 8-piece for Sectional Drain Cable.
Heavy-duty cutters and augers fit 5/16-inch, 3/8-inch, and 5/8-inch sectional drain cable.
Fits RIDGID® part: C-4, C-6, C-7, C-8, and C-9 drain cable
Includes:
SDT-54837: Grease "C" Cutter
SDT-55457: Straight Retrieving Auger
SDT-62915: Spiral Sawtooth Cutter 1-1/2 in.
SDT-62990: Straight Auger 5 in.
SDT-62995: Bulb Auger 1-1/8 in.
SDT-62995-DBL: Duel Bulb Auger 1-1/8 in.
SDT-63030: Spade Cutter 1 in.
SDT-63045: Four Blade Sawtooth Cutter 1 in.
Steel Dragon Tools® offers a wide variety of professional-grade tools and high-quality replacement parts. Backed by years of manufacturing excellence and coupled with the latest technology, Steel Dragon Tools products provide incredible craftsmanship at an unbeatable value.
We are not an authorized distributor of RIDGID® and/or Ridge products. RIDGID® Marks are trademarks of RIDGID, Inc and are used for product identification purposes only.