710DN Pipe Camera w/ DVR & 130 ft. Cable
SKU:

SDT-710DN

UPC:

817482024444
Dimensions:

9" x 21" x 18"

Weight:

25 lbs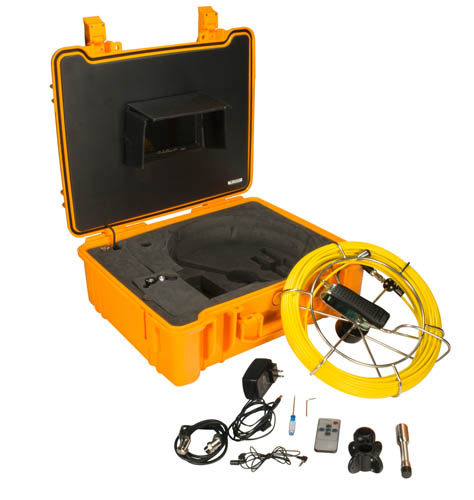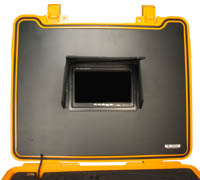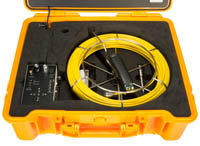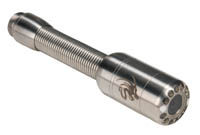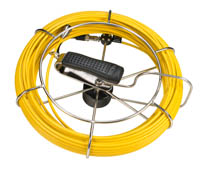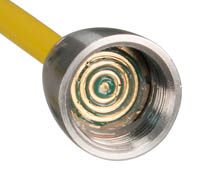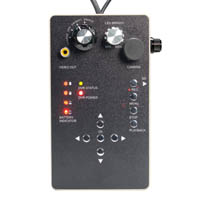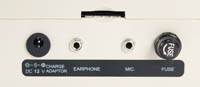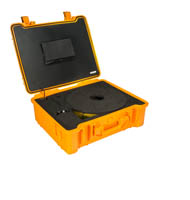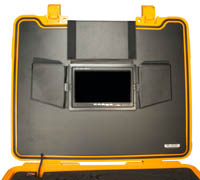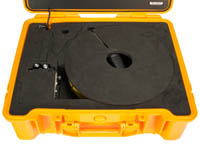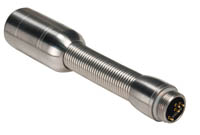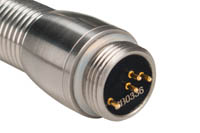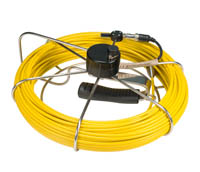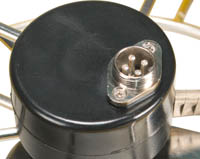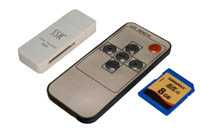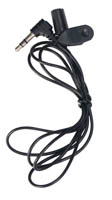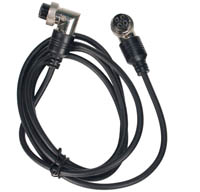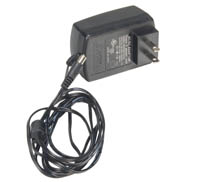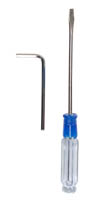 The STEEL DRAGON TOOLS® SDT-710DN is a 130-foot inspection camera with DVR that can be used for inspecting water and sewer lines, drains, wells, HVAC ductwork, tanks, general building inspection, and more. This unit features a 7″ LCD color monitor with DVR and includes an 8GB SD card. The camera head is waterproof and enclosed in a stainless steel housing. High-resolution camera has a 120 degree viewing angle. The lens is protected by scratch-proof Sapphire Glass and features 12 adjustable LED lights. The camera head is flexible but does not articulate. Two (2) centering skids to protect the camera and help it move through pipes are included.
The STEEL DRAGON TOOLS® SDT-710DN inspection camera is powered by a rechargeable lithium ion battery with a seven (7) hour run time.
Inspection camera includes 130-foot fiberglass cable coated in PVC and comes with a stainless steel reel for easy storage, release, and retraction.
The STEEL DRAGON TOOLS® SDT-710DN pipe camera is housed in water-tight, heavy duty ABS case with two (2) spring-loaded latches. Case features a foam gasket seal, thick handle, and purge vent to pressurize the case in the event of submersion to keep water out. Case features a closed-cell foam insert to keep all of the camera components secure. Case is pad-lockable and measures 17-1/2″ x 20-1/2″ x 8″.
Case features a built-in sun shade that also protects the monitor when the case is closed. Loop and hook closures keep the sun shade in place when in use. A magnetic backing keeps the sun shade out of the way when not needed.
Special features include Motion Detection mode, a dedicated video output, microphone to record voiceover notes, and headphone jack for use when reviewing playback.
Includes:
7″ LCD color monitor.
DVR with 8GB SD card.
130′ fiberglass cable.
Two (2) centering skids.
Rechargeable battery.
Camera Specifications
Waterproof stainless steel housing.
Inspection camera can stay submerged for long periods of time.
Flexible head for navigating corners. Does not articulate.
Camera size: 1″ diameter.
Camera head: 23 mm x 120 mm.
View angle: 120 degrees.
Sapphire Glass scratch-proof lens.
Features 12 dimmable LED lights.
Camera Sensor Size: 1/4″
1-1/2″ (40 mm) round centering skid attaches with nylon screws.
3″ (80 mm) x-shaped centering skid attached with bolts. Allen head wrench is included.
Camera Operating Temperatures: 14F to 122F (-10C to 50C).
Case Specifications
Water-tight, heavy duty ABS case.
Closed-cell foam insert to keep components secure.
Case is pad-lockable.
Overall Measurements: 17-1/2″ x 20-1/2″ x 8″.
Monitor Specifications
High-resolution 7″ LCD color monitor..
Resolution: 720 x 576.
NTSC or PAL output.
User friendly interface.
Includes remote control for the monitor.
Other Features
Dedicated video output.
Microphone jack for recording voice over notes. Microphone included.
Headphone jack. Headphones not included.
Allows for monitoring or playback.
Motion Detection mode will start video recording when motion is sensed.
Steel Dragon Tools® offers a wide variety of professional-grade tools and high-quality replacement parts. Backed by years of manufacturing excellence and coupled with the latest technology, Steel Dragon Tools products provide incredible craftsmanship at an unbeatable value.