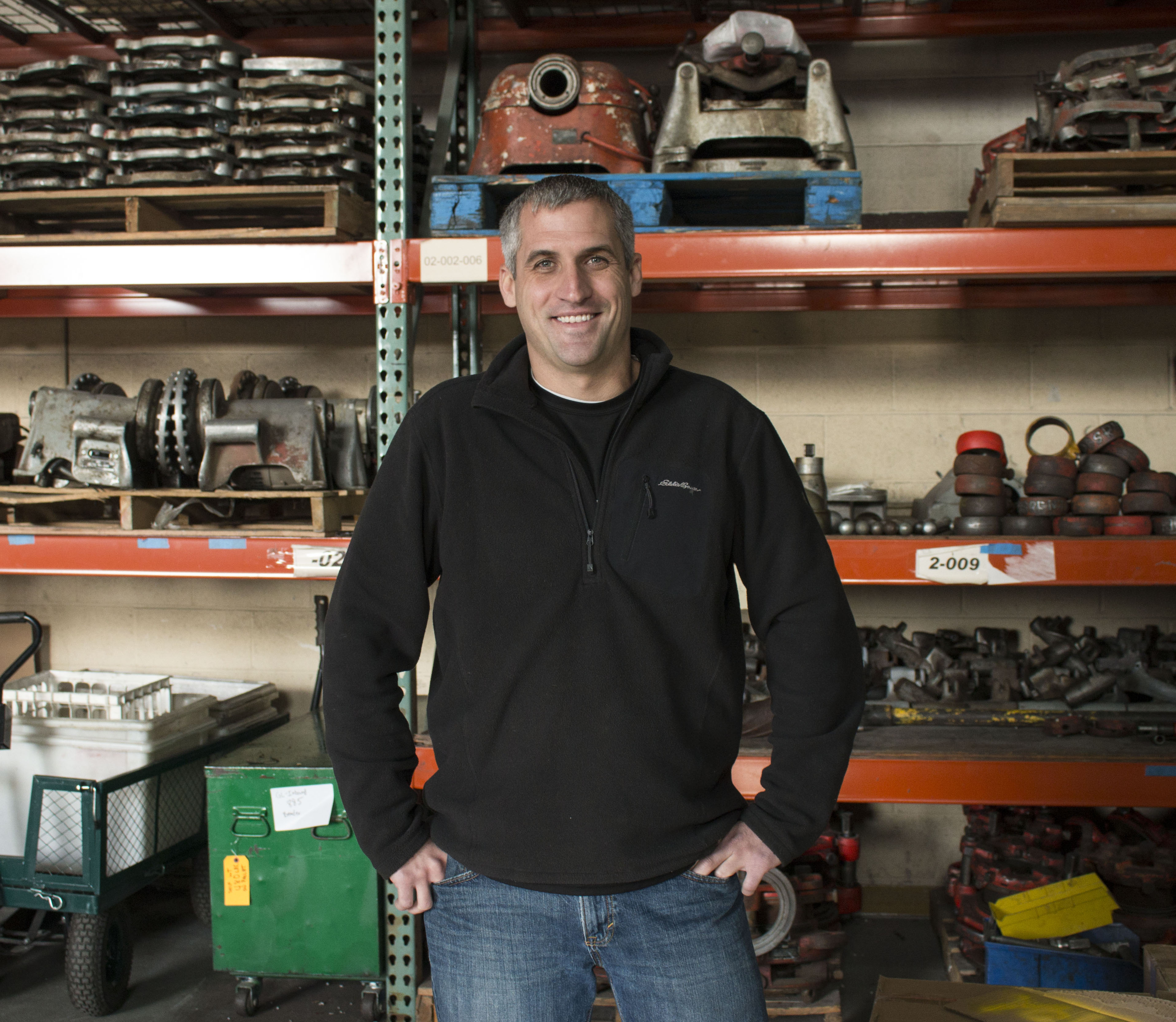 Hello! My name is David Krell. I am the shop manager at Steel Dragon Tools. If you are reading this page you probably found it yourself or was directed here by me. I am here to put your mind at ease about selling your used equipment over the internet.
Steel Dragon Tools buys used RIDGID® pipe threading equipment. Most of the used equipment we buy is found online. Anyone who has sold anything online, especially with Craig's List, has probably encountered their fair share of scammers. I am here to assure you that Steel Dragon Tools is a legitimate business. Steel Dragon Tools has been buying and refurbishing RIDGID® pipe threading machines and accessories for over 10 years. Steel Dragon Tools located in Erie, MI — just north of Toledo, OH.
Before I tell you about how the process works let me tell you a little about myself. I grew up in the Toledo area and attended the University of Toledo where I received degrees in entrepreneurship and management. When I'm not at work looking for more machines to refurbish, I can be found by the water either working on my boat or helping others on theirs. I enjoy boating along the shores of Lake Erie to Vineyard Lake in the Irish Hills.
Now that you know a little about me (and I have hopefully gained a bit of your trust) let me explain the process:
Payment
We will pay for your used pipe threader in one of three ways; Paypal, credit card (business to business transaction), or company check. Funds can be sent almost immediately with Paypal or credit card transaction. To issue a company check, the machine or accessories will need to be sent to our warehouse before a check can be cut.
Shipping
There are several options for shipping depending on the size and location of the product.
Freight Shipping
Pipe threading machines are heavy and sometimes need to be shipped as freight. Please secure the machine to a pallet and cover it with cardboard and shrink wrap. The card board and shrink wrap will protect the machine. Also, some shipping companies are picky about shipping machinery.
Once the machine is ready to ship I will create a bill of landing, shipping label, send them to you, and then schedule the pickup.  I will then send the money to your Paypal account with an e-mail confirmation. Payment will be in your account prior to the machine being picked up.
Small Items
We make shipping smaller items easy! I will locate a UPS Store near you to set up shipping. I will let you know where the store is located. Steel Dragon Tools will pay for UPS to box the item and will provide a shipping label. When the item is ready for drop off I will send payment to your Paypal account. Take the machine to the designated UPS location for shipment. Payment will be in your account prior to shipping.
If you would like to save us a little money on shipping, please feel free to box the item yourself. Send us the dimensions and weight of the package and I will send a shipping label that can be printed and attached to the box. When the item is ready for drop off I will send the payment to your Paypal account. Take the box to any UPS pick up location. Payment will be in your account prior to shipping.
If you live nearby, please feel free to bring the machine directly to us. We will write you a check on the spot.
Thank You!
Thank you for taking the time learn a little more about us. We hope this information has put your mind at ease and made you feel comfortable with this transaction. I look forward to working with you in the future.
Contact David
For more information on selling a used pipe threader or accessories, please contact David directly at 877-263-2069 or e-mail here.